Leadership Menomonee Falls

Leadership Menomonee Falls (LMF) is a content-based leadership program offered through the Menomonee Falls Chamber of Commerce for over 30 years.  LMF was developed to strengthen personal and professional leadership and teach students of the program the necessary skills to lead, connect and navigate change within their organizations & their communities.
Zoom Kick Off Call (Zoom):
January 26, 2022
Class Sessions (in-person):
7:45a - 11:30a 
February 9, 2022
February 23, 2022
March 9, 2022
March 23, 2022
April 13, 2022
April 27, 2022
May 11, 2022
May 25, 2022*
*The final class will be 7:45 AM until 1:00 PM and will include a special celebration. Sponsors are invited to attend lunch starting at 11:30. 
Strategic Planning
Strength's Finders 2.0
DISC Assessment
Corporate Social Responsibility
Change Management
Work Life Integration
Mentorship
Business Ethics
Public Speaking
Crucial Conversations
Diversity & Inclusion
Life Long Learning
and More!
Chamber Member: $499
Community Member: $850
Class Materials Included in Tutition:
Strength's Finders 2.0
DISC Assessment & Workbook
Crucial Conversations
1 yr subscription - Harvard Business Review
1 Ticket to March 2022 Leadership Lunch
1 spot on the Menomonee Falls Economic Developement Bus Tour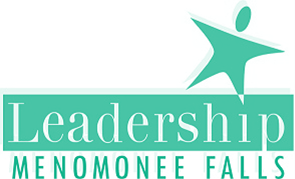 Testimonials
"LMF provided a great opportunity to network with influential business leaders in the greater Menomonee Falls Area and learn valuable skills that has positively impacted my leadership since commencement."
Andy Dresang
Director, Community Engagement Froedtert Health
Chamber President 2020, LMF Class of 2012
Being one of the founders of the program,  I enrolled in the Leadership Program to see how it had evolved over the last 32 years.  I never imagined nor did my fellow colleagues believe that it would become the Prime Program that it has become today. 
I would encourage all businesses to enroll their employees in this professional, creative, team building program that gives participants a glance at the history of MF as well as a full curriculum that enhances their abilities as Leaders.   
Sue Jeskewitz
Former State Representative
LMF Founding Committee member
Menomonee Falls Chamber Executive Director
LMF Class of 2020